Mille Grazie
A Thousand Thanks!
OUR MILLE GRAZIE PROGRAM OFFICIALLY ENDED ON JUNE 2. ANY EXPIRED MILLIE GRAZIE REWARDS YOU EARNED WHILE WE WERE UNDER COVID RESTRICTIONS ARE NOW LOADED BACK INTO YOUR ACCOUNT. THEY CAN BE REDEEMED SUNDAY–THURSDAY AND CANNOT BE USED ON HOLIDAYS AND CANNOT BE COMBINED WITH ANY OTHER OFFERS OR PROMOTIONS. THESE REWARDS WILL REMAIN ACTIVE UNTIL SEPTEMBER 2, 2021. ALL REWARDS WILL EXPIRE AFTER SEPTEMBER 2, 2021. THANK YOU FOR YOUR PARTICIPATION IN OUR PROGRAM!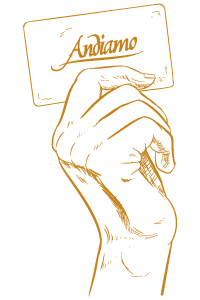 Check your Reward Points
Not sure how many Mille Grazie points you have accumulated? Simply login to your account to check your balance.